Corporate Profile
Introduction of
EXEDY (Thailand) Co., Ltd.
Tool & Die Dept. Profile
Tool and Die Products

T&D Dept. No. of Employees
T&D personnel 45 people in total
Production Team 34 people
Design Team 9 people
Management 2 people (Manager, Senior Assistant Manager)
Production Capacity
200 sets of dies per year
Our Strengths


Consistent die making flow
We have been making die with a consistent flow from design to trial. T&D has a 600t prototype servo press machine, enhancing flexibility of die production and prototype trail.

T&D makes dies in Thailand. Our engineers can go immediately when die trial in your company or a die trouble occurs.
We satisfied not only quality of die parts but also quality of press parts.
Press Forming Analysis Example
Conducting analysis to reduce cost and die making lead time.
Blank shape analysis

Press forming analysis for thickness reduction and crack confirmation

Examples of Press Parts We Make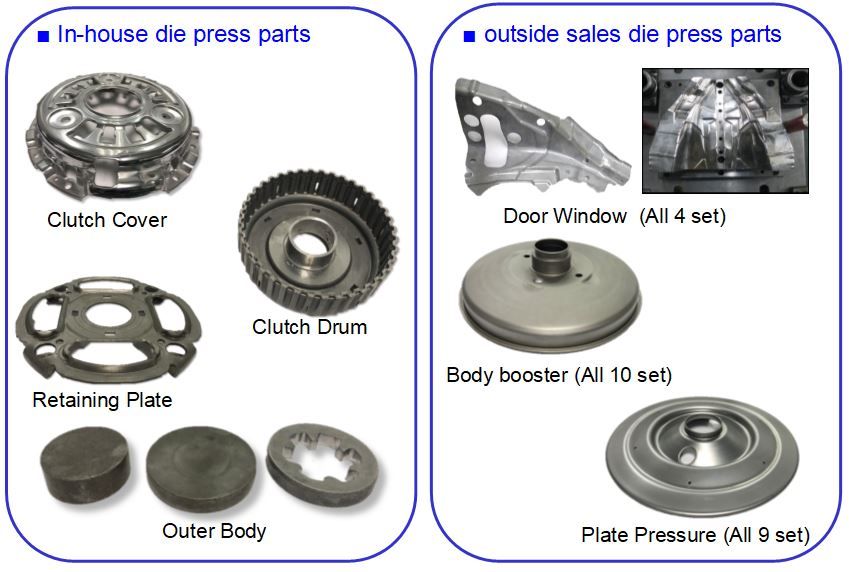 T&D made 105 sets of dies for customers in Thailand.
Our Facilities
Design Facility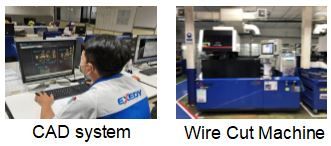 Auto CAD (2D) — 15 units
Catia, NX (3D) — 6 units
Deform system — 1 unit
Production Facility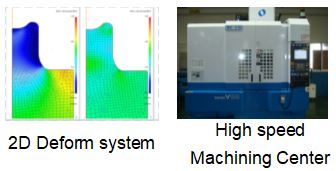 Machining Center — 4 units
Wire Cut Machine — 8 units
Electric Discharge Machine — 1 unit
Surface Grinding — 3 units
CNC Lathe — 3 units
Trial / Inspection Facility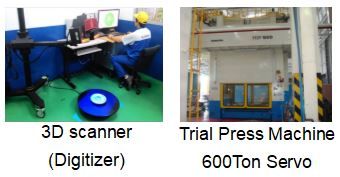 Coordinate Measuring Machine — 1 unit
3D scanner measuring (Digitizer) — 1 unit
Trial Press Machine KOMATSU H2F600-B 600 ton Servo — 1 unit
Map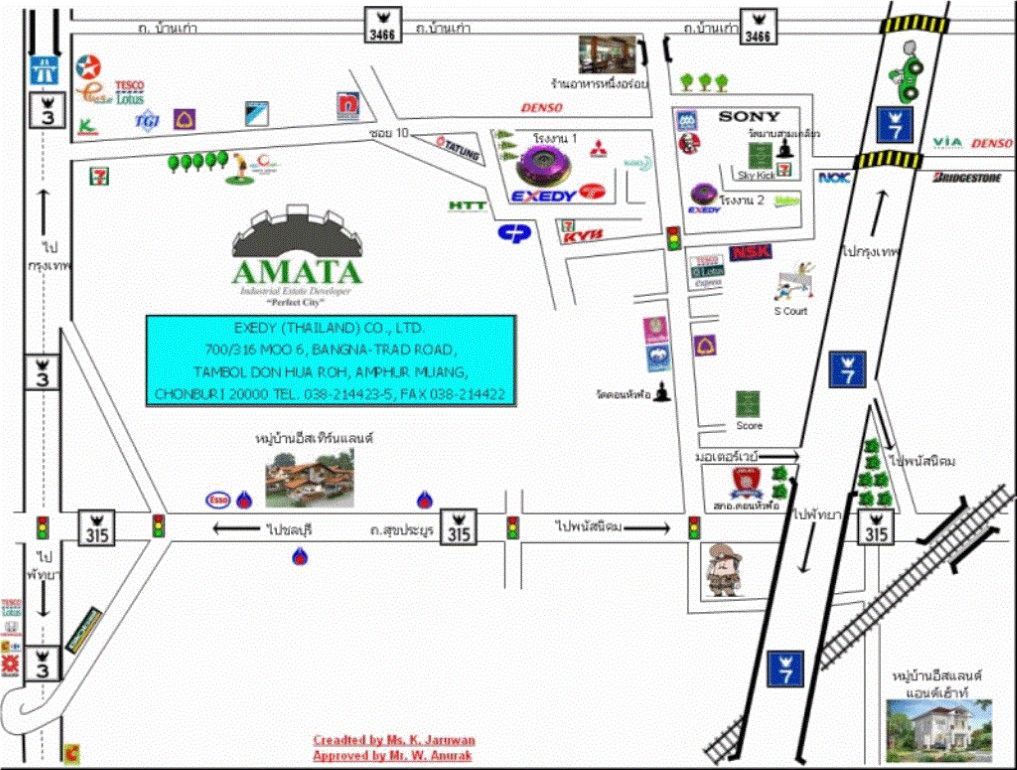 Contact Us
Manager
Wanlop Wuttiphatamorn
TEL: +66-(0)-84-565-4466
e-mail: wanlop@exedy.co.th
Assistant Manager
Yutaro Tamagawa
TEL: +66-(0)-61-386-8541
e-mail: y-tamagawa@exedy.com